Every ten years or so, I find myself watching Mick Jagger fling himself across the stage like a possessed puppet. With wild-eyed ferocity, he postures and prances in the spastic style he alone owns — a style still so vital it's a mind boggle that he's been doing this for more than half a century.
He's 79. I'm 74. And we're still hanging in there together.
I first heard the Rolling Stones in 1964, when I was 17. I was drawn to them more than to the Beatles, though I remember feeling a little uneasy admitting this. The Beatles were our 20th century troubadours, expanding our minds with wit and surreal whimsy — Strawberry Fields, Norwegian Wood and Lucy in the Sky with Diamonds. The Stones were passionate, sexy, wild; their music grounded in black rhythm and blues often seethed with contempt.
"Look at that Stupid Girl," they sang, "She's under my Thumb" and "Here Comes your Nineteenth Nervous Breakdown… here it comes!" The Stones were the Greek Chorus of our age. Outsiders, who confirmed our alienation, as well as the new liberation brought on by The Pill  –"Let's Spend the Night Together."
On the morning of December 6, 1969,  soon after my 21st birthday, I hopped on the back of my boyfriend's Suzuki 250. Without jackets or helmets, we made the 50-mile ride from Berkeley to Altamont, becoming part of that vast pilgrimage. It was a gray day, un-warmed by the half million people who spread over the Livermore Hills like spattered paint drops. We sported tie-dyed shirts, velveteen skirts, granny dresses, vampire capes, bikini tops, gladiator sandals, suede jackets with dangling fringes, Mexican ponchos, cowboy hats.
I was cold. I wore only a thin shirt that looked like a sideways American flag, bell-bottom jeans, and my hair naturally frizzed into a kind of Jewish-Afro, hung damp with drizzle. We were far from the stage but were invited to sit atop a Hell's Angels bus so that when the Stones arrived by helicopter way too many hours late, we could make out Mick's red cape.  That day we drank only a couple of bottles of beer but many were stoned. Below us, in her own circle-space, a blond girl wearing a batik skirt and a pink bra was dancing high on acid. I remember how amazed I was that she danced non-stop for hours― danced in the way nobody dances anymore, but in the way we danced in Berkeley then. Like a dervish, she flung her arms up wide, closed her eyes and swayed around and around, her blond hair, damp with drizzle, slapping against her face. Trance dance.
We sensed something ugly was going on during the Stones' performance but didn't know what. We heard Mick Jagger's plaintive voice begging the crowd for calm and, at intervals, we all raised our right arms and flashed the two-fingered peace sign, our mass shorthand that meant to say everything is mellow because we're all one.
I was uncomfortable. It was very cold and it was dark and Mick seemed miles away and the vibes were bad because of the disquieting sense that we,  half-a million people, were at the edge of chaos.  When the concert was over, we maneuvered the Suzuki through the nighttime crowd, weaving around those who had chosen to stay, snug on the dirt ground in their sleeping bags. Only the next day when I read the paper did I realize that two of these sleeping bag people had been killed — run over by the cars of departing attendees.  Only the next day, too, did I learn that others died from drug overdoses, a man was stabbed to death by a Hell's Angel, and  babies were born. And it was in Amsterdam a year later when I saw the movie, Gimme Shelter, that I understood Altamont signaled the end of an era and worse— the end of something my generation had wanted to believe.
Of course, I heard the Stones' music for many years after. I remember hearing 19th Nervous Breakdown on the radio when in 1972 we hitchhiked into Sydney.  I bought a Stones' tape sometime around 1980 when my younger son was born, and in 1992 I saw the Stones again in their "Voodoo Lounge" concert. I stayed connected to the Stones, I think, not because I wanted to re-connect with that era so much as that I wanted to re-connect with me— how I had felt when I once heard their music.
Thirty years later I had to get tickets when I heard the Rolling Stones were coming to the Oakland Coliseum. Had to. Had to quickly finish loading, then running the dishwasher, put on the security alarm, jump into the Subaru station wagon in front of our house, and pick up my former motorcycle boyfriend, now husband from work.
At my first Stones' concert, there were few commercial "tie-ins." No souvenirs. But now, like medieval merchants who followed the devout on the road to Canterbury, vendors hawked Stones' caps, key chains, mugs and tee shirts all along the long upward path to the stadium.
Some of us brought our kids. Some brought grandchildren. Everyone was sensibly dressed for the weather:  Anoraks and water-proof parkas and wool sweaters and rain boots, Gor-Tex pants. People were excited — really jazzed.  And like pilgrims too, we swapped stories with strangers as we went, telling about when we first saw the Stones, or even first heard the Stones. And we pondered aloud to each other. What songs would Mick sing? Would Mick look old now? What would Mick do if it started to pour?
When the concert began right on time with the familiar, insistent notes of Satisfaction, people loved it. The song, once reflecting some unarticulated frustration and yearning, hit the crowd's heart.
But why?
I feel no longer the frustrations and yearnings of youth. Neither do the Stones. Don't we all know that Mick Jagger, a graduate of London's School of Economics, is running a multi-million dollar corporation? Mick's a bon vivant who dines in the finest restaurants and hangs out with his kids and grandchildren when he's not in his French chateau.
All our other sixties' musical icons have vanished into legend.  Elvis, Chuck Berry, the Supremes, The Beatles, Janis Joplin, The Grateful Dead, Jimi Hendrix ―vanished into our irretrievable past. But Mick Jagger has rolled along with all of us all these years. We connect with him just as we always have. By their mere existence, the Stones remain our generation's last mass icon.
So now, every decade or so, I buy tickets to see The Rolling Stones when they come to the San Francisco Bay Area, most recently at the age of 70 in 2019. With tickets bought on a credit card, I clapped my gloved hands, wriggling just a bit in the cramped space between the expensive seats. I was happy to hear music I'd been hearing for more than half a century. In San Jose that night, I got satisfaction, one more time, for The Rolling Stones, preternaturally still part of my present are one of my last touchstones reminding me who I once was.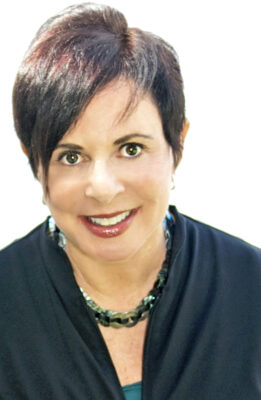 Maxine Rose Schur has twice won the Lowell Thomas Award from the Society of American Travel Writers (SATW) for her travel essays. Her memoir, Places in Time, was named Best Travel Book by the North American Travel Journalists Association and won the Gold award from SATW. Maxine is also a children's book author and writing instructor. maxineroseschur.com.