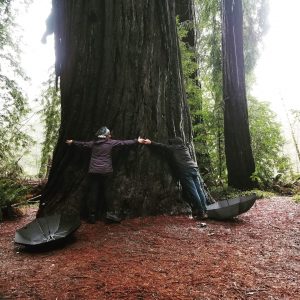 After a lifetime of dreaming, a couple years of scheming and two weeks of intense searching, my wife Christina and I bought our Winnebago Travato this spring. It's a beaut. A shiny gray 2022 Class B recreation vehicle with low miles in very good condition. After a few modifications, we drove it home and when I awoke on my 66th birthday on May 1, it was in the driveway. We'll begin a summer of practice trips to build the skills we need to hit the road this Fall.
Before we head out, we are giving away and selling most of our possessions. Our niece and nephew are very happy about that! It's been surprisingly easy to let go of almost everything we've collected over the years. Incredibly freeing, actually. We'll keep a few beloved items in storage for the time when we live in a house again. We're aiming for five good years on the road, visiting friends and family, and hiking, fishing, biking and enjoying the places in nature where we feel most at home: mountains, oceans, rivers, forests.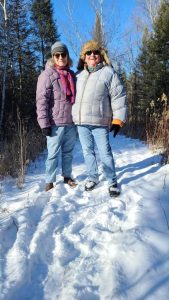 Christina is retired, but I'm not. I was certified six years ago by Katy Bowman and Nutritious Movement® as a Restorative Exercise Specialist and I've built a small practice here in Northern California. I've been teaching about living the active life ever since. The pandemic taught me how to build a business online and I plan to take that with me on the road. I'm already dreaming about offering live movement and qigong classes at community centers, friend's homes and RV parks along the way. Maybe even a winter retreat in Palm Springs, California with desert hikes and soaks in the hot springs?
I first spoke the phrase "Winnebago Retirement Plan" out loud back in the 1980s. I was a reporter for Pacifica Radio news in Los Angeles, where the work was invigorating and important but the pay was laughably low. So low that none of us could imagine saving up for any retirement but a nomadic one on wheels.
It wasn't a cool thing back then. There was no hashtag #vanlife. But as a nature lover and (already) longtime camper and backpacker, I could see the possibilities. I just thought I had to have a "normal" life first. I spent 38 satisfying years as a public radio healthcare reporter and editor who often traveled to coach reporters at NPR stations all over the US.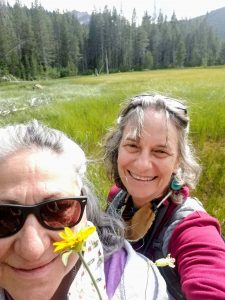 I only became a movement teacher when my own health was suffering from long commutes to flourescent-lit newsrooms where I sat in front of a computer all day. I knew I had to make a change. A friend gave me Katy's book, Move Your DNA, and I loved it so much I applied to become an instructor. Movement was my ticket out of a very sedentary life that had somehow crept up on me while making devastating documentaries about health disparities and underserved communities. Through my reporting and while studying Nutritious Movement, I began to understand the necessity of self care as health care while growing older. I just hadn't yet applied it to myself.
When I turned 65 last year and had my first Medicare annual check-up, I was classified as "at-risk for falls" because I go barefoot at home and don't have bars in my bathroom. Me, a certified movement teacher! I realize that the medical establishment doesn't recognize the power of dynamic aging (yet), but it was a shock. Many studies correlate age with all kinds of health risks, but as everyone who practices Restorative Exercise knows, it doesn't have to be that way. We can change our habits for the better.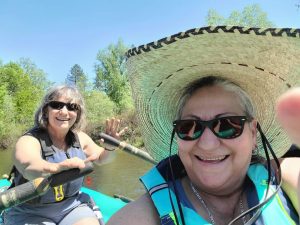 I'm lucky that I found the perfect person to share my dream of RV living. Christina and I met pre-pandemic and married on Winter Solstice in 2021. We've been saving, scheming, researching and dreaming ever since. Look at the enormous smiles on our faces after we signed for our new home on wheels. Our plan is to hit the road at the end of this Summer and continue to inspire other dynamic agers to live their dreams.
Catherine Stifter believes moving well has no age limit. She's a certified Restorative Exercise Specialist whose programs are designed for movers 50+ seeking to restore their strength, mobility and balance. Find her at Your Movement Project. After reporting on health for more than 30 years, she's writing a blog called Aging Well. Catherine can be contacted at catherine@yourmovementproject.com. (Sign up for my Aging Well newsletter to follow our journey and find out when it happens!)